On Saturday night, Together Because leaders not only worked on planning our upcoming overnight re-founding retreat, but also celebrated half a dozen birthdays, including TBC's!
Two years ago, Together Because was founded by a group of New Yorkers unsure of how to react to the 2016 presidential election. Even though we all had a desire to make political change, the city was saturated with organizations working on all kinds of important political topics, which told us that a different kind of group might be needed.
It became clear that what we wanted to fight above all was the alienation and isolation that can set in when we move from organization to organization and don't take the time to just relate with one another. Together Because grew into addressing this need to be together and in the process navigate the city, including its political landscape.
On Saturday, we first met to plan our overnight retreat in March to re-design and re-found the organization based on our interests, priorities, and schedules in 2019.
At a beautiful cabin in the Poconos, we will lead 2 days of modules and reflections on what TBC did in 2018 and how we want to relate, educate, and strategize in the upcoming year. We brainstormed themes, questions, and possible activities for the weekend and we are so extremely excited for the trip and what we will become in the upcoming year!
After the initial planning meeting, people came to our birthday party to celebrate several people going one more time around the sun. We had great music, amazing company, and more booze and snacks than we knew what to do with. Thanks to everyone who came out to celebrate with us! It's friends like these that make us excited and confident about the year to come.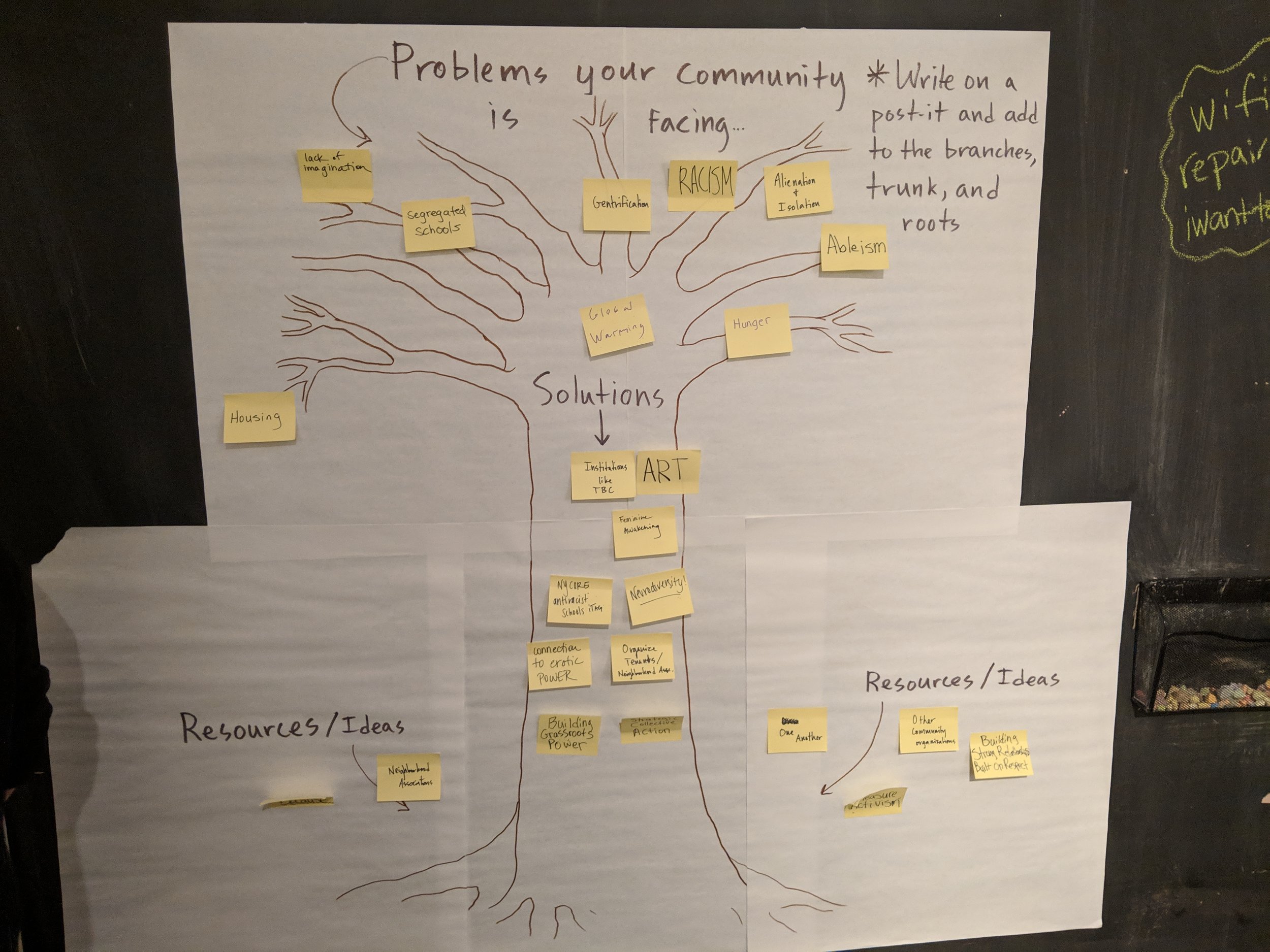 As usual, if you're curious about what we do, write to info@togetherbecause.org and someone will reach out to you soon.